Environment´s information
The city of Soria is the first touristic destination due to its proximity, capital of the Romanesque but it also has good Gothic churches, remains of walls, parks, paths next to the Douro, good gastronomy and any kind of services, as well as a close Mount of Valonsadero with rebollo (a kind of plants) and prehistoric pictures. The archaeological site of Numancia in Garray is a notable touristic point, village which also has a notable Romanesque hermitage. On the north you can go to Almajano (good church and blazoned houses), and Narros (magnificent shields and transhumant big houses). Likewise the region of Almaeza and the Valley of the river Razón are two advisable territories to go over with quietly.
Ventosilla de San Juan
Quiet town of 30 inhabitants in the center of the province of Soria at the same distance from any tourist attraction in this region and only 7 km from the capital.
Tours
Numancia, the most important archeological source of the province of Soria, Route of the Ichnites and close to the biggest holly-tree of Europe. Soria capital.
Activities
Hiking, mycological routes.
WHERE TO GO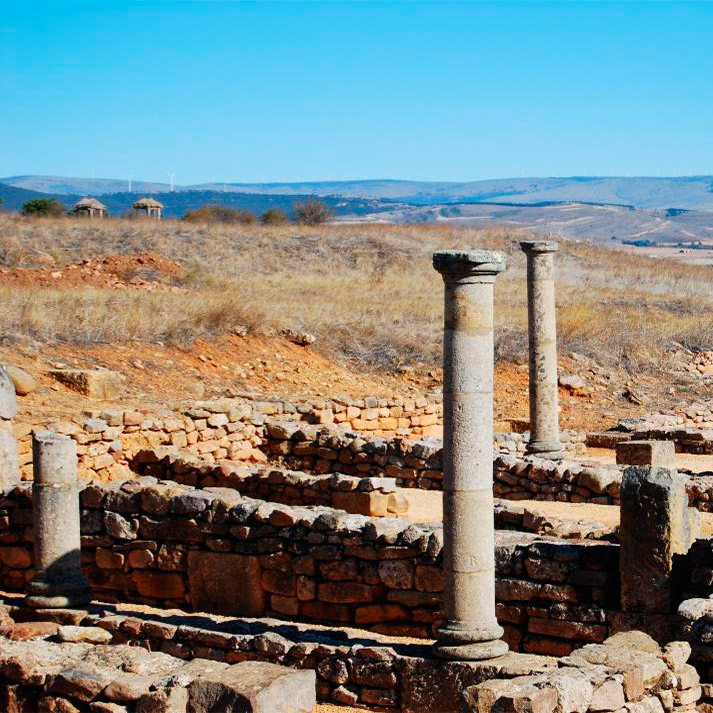 Numancia
Numancia resistió al imperio Romano en diversas guerras celtibérico-romanas hasta ser quemada por Cornelio Escipión en el 133 a.C. Se han reconstruido dos casas y hay un itinerario para recorrer las c...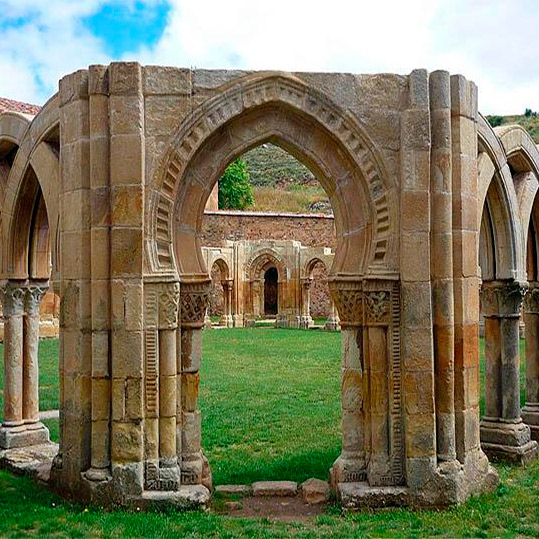 San Juan de Duero
El claustro está al aire libre, sin techo. Perteneció a un monasterio sanjuanista-hospitalario cuya iglesia está al lado en la que destacan dos templetes de sabor oriental. Los entrecruzados arcos so...
UPCOMING EVENTS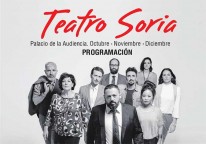 Teatro y Música de Otoño
En Soria, del 18 de octubre al 21 de diciembre
Para el Palacio de la Audiencia de Soria el Ayuntamiento de Soria programa cada otoño un programa cultural que, en este año de 2016 concluirá el 20 de diciembre. A destacar: obras de teatro y conciert...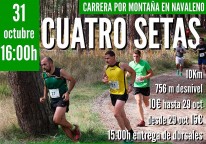 Carrera Cuatro Setas
En Navaleno, 31 de octubre
Este año de 2016 repetimos edición de esta carrera a la que tenemos especial cariño. Además, como en ocasiones anteriores, nuestra carrera dará fin al IV Circuito Soriano de Carreras de Montaña, Ranki...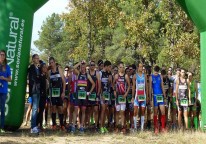 Campo a través internacional de Soria
En Soria, 19 de noviembre
Se ha convertido en un espectáculo deportivo del máximo nivel, siendo desde hace años uno de los cinco más importantes del país, logrando incluso estar en varias ocasiones en categoría IAAF y por tant...